When I came across the above image, the first thing I thought about was the millions of people (martyrs) who have given up their lives in exchange for the opportunity to boldly proclaim (shine) the light of the Good News of Jesus Christ. They must have valued their eternal destiny above everything else to risk and even give up their very lives in order to know Jesus and have Him known.
To labor arduously in order to gain or achieve something earthly of great value and worth may not require a second thought for some, but to give up their life/soul in the process? Well, that obviously identifies what they value the most.
Matthew 16:26 ESV
For what will it profit a man if he gains the whole world and forfeits his soul? Or what shall a man give in return for his soul?
Everything this world (godless system) has to offer comes with a price tag. But what can it possibly give that is worth more than a human life and its eternal soul? Who in their right mind would even consider making such a senseless exchange? This reminds me of an episode of The Black List (The Ethicist, NO. 91) where I first learned about VSL.
Are you familiar with the Value of a Statistical Life (VSL)? When policies are designed to reduce health risks, agencies use a metric called the Value of a Statistical Life, or VSL to estimate benefits. In the simplest terms, a VSL is an estimate for how much people are willing to pay to reduce their risk of death.¹ In theory, a year of human life is priceless. In reality, [some say] it's worth $50,000. [However] Stanford economists have demonstrated that the average value of a year of quality human life is actually closer to about $129,000.² If you begin adding that yearly amount from the age of 18 up to at least 75 Y.O. that would get a total of $6,849,000.00. Do you think that is a fair price to place on someone's life? Believe it or not, there is a formula to determine VSL. If the topic sounds interesting, you can read more about it by doing a quick internet search.
How about The Value of Eternal Life (VEL), have you heard about it? When it comes to our immortal soul there is a formula to calculate the cost of securing it for all eternity. It's what I call the Value of Eternal Life, or VEL. The intricacies of nature and the human body alone attest that there is not only a detailed order to life but also a meaningful (ultimate) purpose. That purpose isn't a mystery let alone an aimless journey that ends in the annihilation of the most complex and sophisticated being on earth. Science may not have a conclusive answer as to what is the purpose of life, but the Bible does. We were created for God's glory (Isaiah 43:7). We were created to do good works (Ephesians 2:10). And we were created to live forever (1 John 5:11). Sin is what keeps the human soul separated from God and from being able to spend an eternity in His presence.
Salvation for the human soul was bought with the shed blood of Christ who suffered scorn and was crucified as a ransom for the world's sin. On a cross Jesus paid a debt He did not owe because we owed a debt we could not pay. He is the only One who has the power to grant eternal life. That is why after He died and was buried He rose again on the third day to conquer death. Can you imagine? Jesus (God incarnate) thought that all humanity, that includes you and me, was worth dying for. Now try to put a dollar figure on that! Furthermore, He paid this price while we were still sinners! We are worth immeasurably more than an earthly VSL. That is why the heavenly VEL deserves our consideration and acceptance.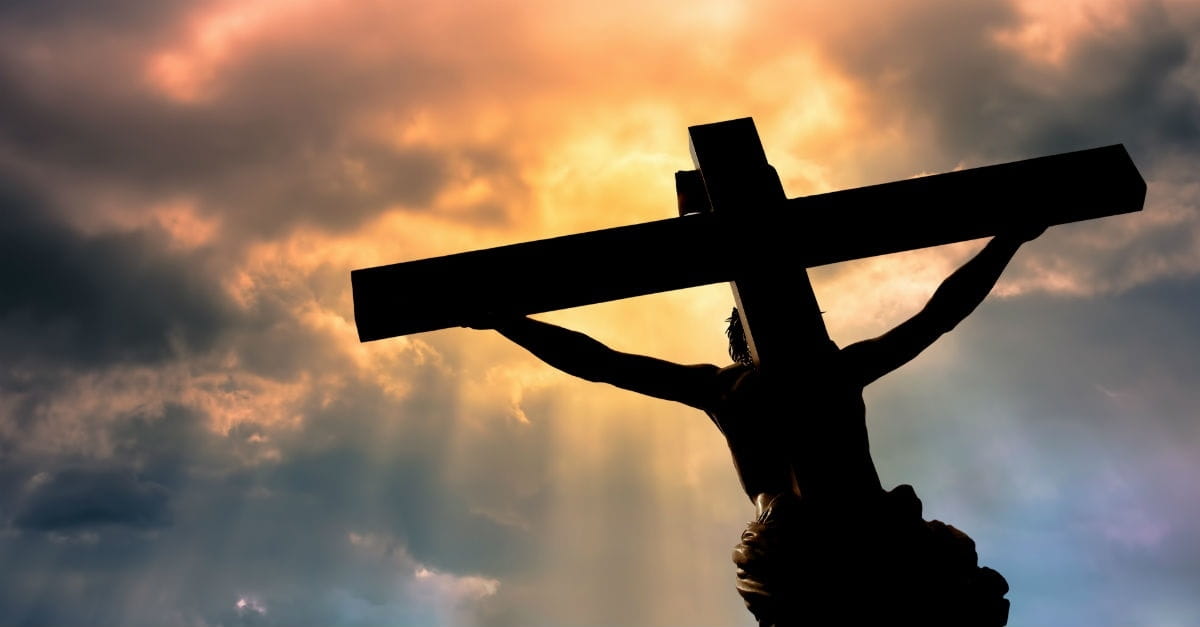 Most people will agree that you cannot put a price on human life. This simply means that life is so precious and that it cannot be bought or replaced with things. Unfortunately, many of the same people who believe this, live and act to the contrary. They compromise personal convictions, morals, and even their well-being in order to achieve something seemingly bigger and better; Something that will satisfy the insatiable cravings of the flesh (sinful nature). How many people do you know have exchanged their health, career, and/or family for the pursuit of temporary pleasures?
Life IS indeed priceless. Nothing is worth more than living this life in peace with God and with the assurance that we will continue to live for all eternity with Him. 
If you know Jesus as your Lord and Savior, then you are very well acquainted with VEL and you have secured your eternal destiny. So, I encourage you to keep living a life worthy of the price that was paid. Do not take it lightly or for granted. Develop and maintain daily communication with your heavenly Father through prayer. Get to know Him better through His word. Find encouragement by gathering regularly with other believers. Tell others what Jesus has done for you and what He can do for them. Rest assured that if you do these things, your light will continue to shine in this world (just like the one in the featured image) long after you are gone.
However, if you've only heard of Jesus through preachings, family/friends, or social media but you have yet to meet Him personally, then most likely you are uncertain about your eternal destiny. Plus, you have no idea how much you are really worth (to God). If that is the case, then I strongly suggest you follow THIS LINK. Make sure you also follow the "What is the Gospel" link at the beginning of that page.
Prayer: My worth is found in no other than You, O Lord Jesus. Thank you for the price you paid so that my sins may be forgiven and that I may have eternal life. Keep my heart from venturing outside your love and grace for this world can offer me nothing compared to knowing you. May my life reflect how grateful I am for your sacrifice and may it become a lighthouse that guides others towards you. Amen.
SCRIPTURE REFERENCE
Isaiah 59:2 ESV – But your iniquities have made a separation between you and your God, and your sins have hidden his face from you so that he does not hear.
2 Corinthians 5:15 NLT – He died for everyone so that those who receive his new life will no longer live for themselves. Instead, they will live for Christ, who died and was raised for them.
Romans 5:8 – But God demonstrates his own love for us in this: While we were still sinners, Christ died for us.